Dangers of Masks
Links regarding mask failures:
Mask Outcomes
https://thefederalist.com/2020/10/12/cdc-study-finds-overwhelming-majority-of-people-getting-coronavirus-wore-masks/
Let's take a brief journey into the success (or lack thereof) of masks in preventing the spread of coronavirus.

Come with me on a tour of the wonderful world of mask mandates and their results.

Here is a preview of our journey.

(1/16) pic.twitter.com/QKb8HUi1u9

— Yinon Weiss (@yinonw) October 27, 2020
Dangers of Lockdowns
New JAMA paper shows how lockdowns lead to more deaths:

"substantial decrease in the number of non–COVID hospitalizations for exacerbations of chronic conditions (heart failure, COPD), and acute medical events (myocardial infarction, appendicitis)."https://t.co/Aucjh1Hmji pic.twitter.com/DVBXKEnwgC

— Dr. Eli David (@DrEliDavid) October 28, 2020
Other Links
BREAKING: Danish mask study that JAMA, NEJM & Lancet REFUSED to publish was just published in Annals of Internal Medicine.

In the largest randomized controlled trial to date w/ 6,024 subjects, medical masks were NOT effective protection against infection.https://t.co/HyFiQX2qPG

— James Todaro, MD (@JamesTodaroMD) November 18, 2020
A massive Danish study on mask usage found no statistically significant difference in coronavirus infection rates between mask-wearers and non-mask-wearers. In fact, according to the data, mask usage may actually increase the likelihood of infection. https://t.co/ijUy8hfNTY pic.twitter.com/gYDtA8ac0p

— Sean Davis (@seanmdav) November 18, 2020
Maine's Rise in COVID-19 Cases Linked to Face Masks; The Data Shows Prolonged Face Mask Use Increases Risk of Catching Respiratory Illness.
Chew on this Dr. Tam. Tamhttps://t.co/kUGxiX7iWs

— Rocco Galati (@roccogalatilaw) November 15, 2020
2 mins research shows masks DO NOT WORK. And can lead to serious health problems like Hypoxia from wearing. How many studies and Doctors telling you this does it take for you to make an informed decision? This Doctor explains. Full vid here : https://t.co/rAImc3HoF7 pic.twitter.com/588fBDFMP0

— FFAC 🇨🇦 (@stevelanebitch) November 8, 2020
A must watch-clear talk. Dr mike Yeadon debunks the Covid Crisis with clear statements. The PCR test is unreliable, hospitalizations & deaths based on the PCR tests are misstated. Canada & Ontario are using the same falsehoods as the UK. To promote a falsehood today. #onpoli https://t.co/7I6CkdWTox

— Randy Hillier (@randyhillier) November 5, 2020
According to the Danish newspaper @berlingske tre scientific journals have refused to publish the results of the first major scientific investigation the effect of use of masks during the Covid-19 pandemic. Apparently because the results might not show what is politically correct pic.twitter.com/OJ6ZRq8idp

— Lars Christensen (@MaMoMVPY) October 21, 2020
Statment of claim – Violates our Charter rights
https://vaccinechoicecanada.com/wp-content/uploads/vcc-statement-of-claim-2020-redacted.pdf
Bad Fit for risk reduction
https://www.cmaj.ca/content/188/8/606
WHO on Masks
https://www.who.int/emergencies/diseases/novel-coronavirus-2019/question-and-answers-hub/q-a-detail/q-a-on-covid-19-and-masks


Masks hurt they don't help
https://bmjopen.bmj.com/content/5/4/e006577

Masks for all not based on sound data
https://www.cidrap.umn.edu/news-perspective/2020/04/commentary-masks-all-covid-19-not-based-sound-data

Lies, damned lies and public health officials
https://www.researchgate.net/publication/343399832_Face_masks_lies_damn_lies_and_public_health_officials_A_growing_body_of_evidence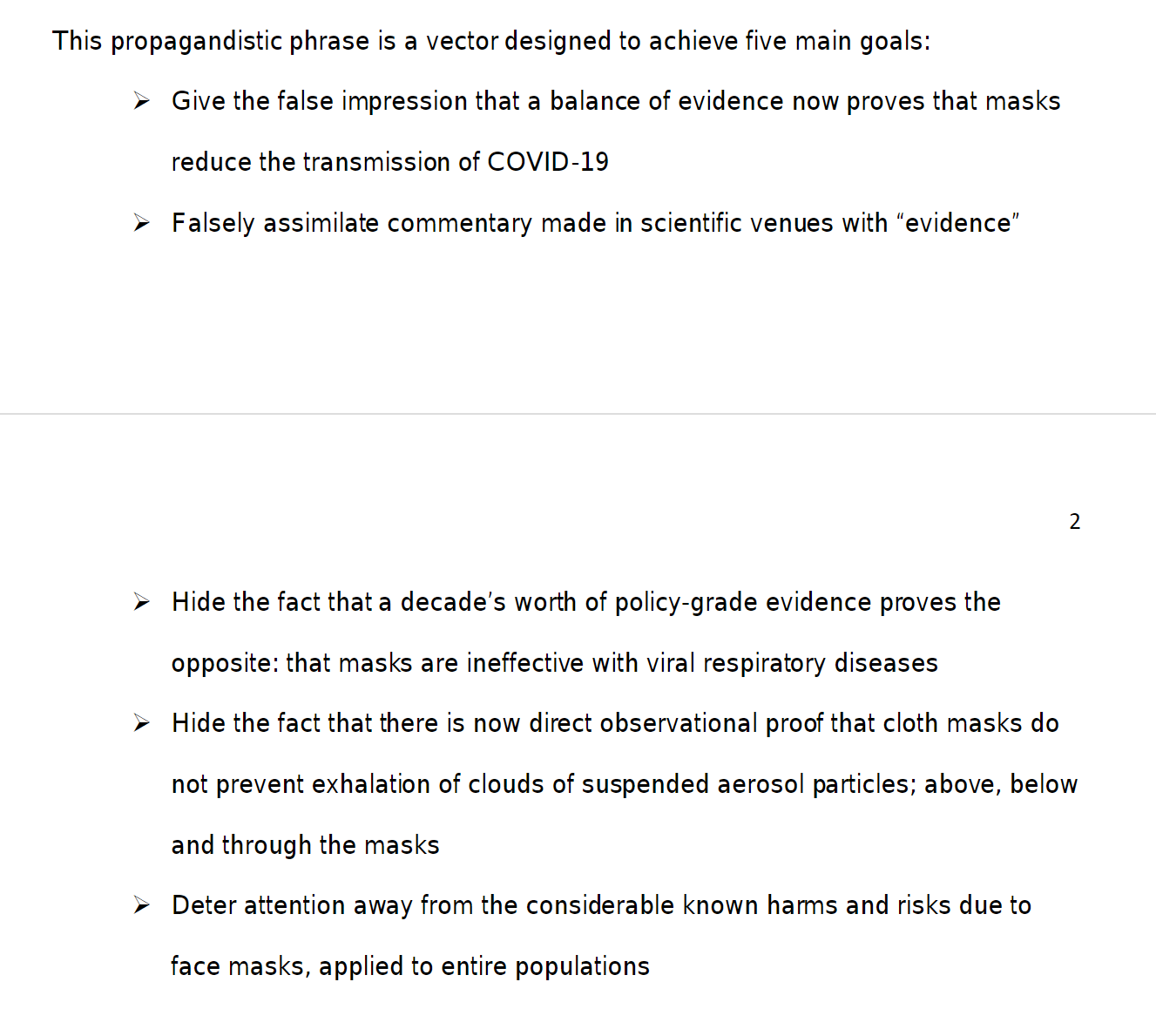 Dangers to wearing a mask:
https://www.cbc.ca/news/health/masks-covid-questions-answered-1.5580645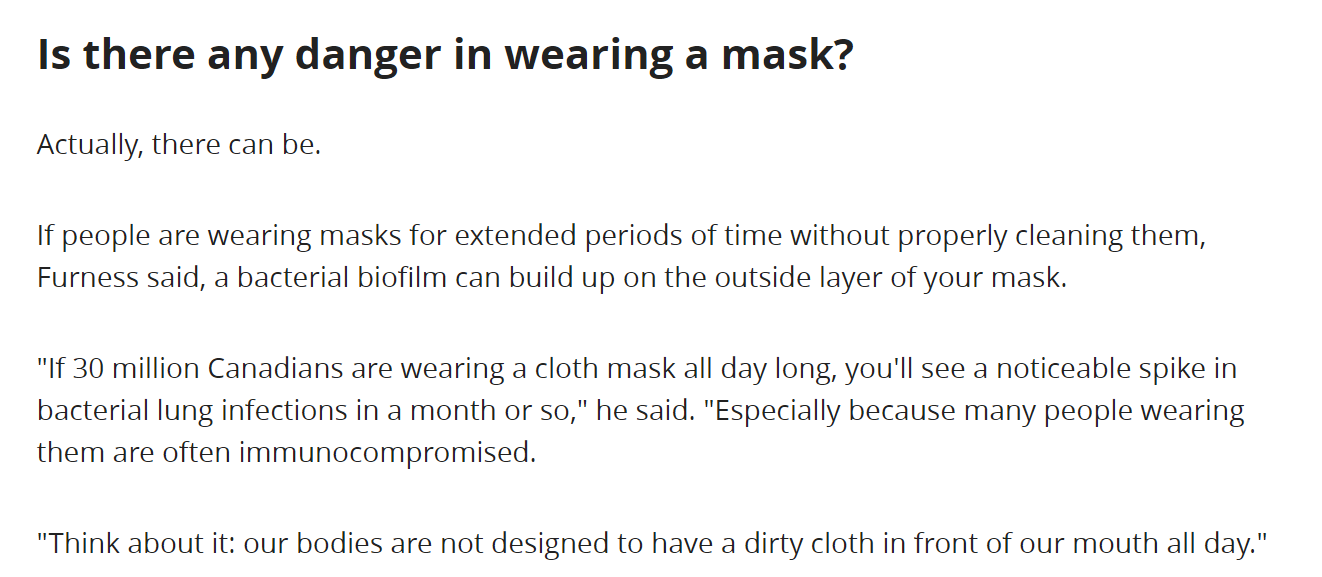 Union says can't force nurses to wear masks
https://www.cbc.ca/news/canada/toronto/union-says-ontario-nurses-can-t-be-forced-to-wear-masks-in-flu-season-1.3222702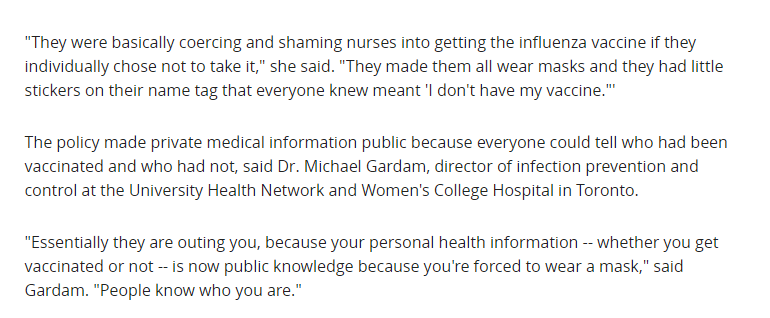 Nurses forced by hospital call in experts. Experts say "masks don't work to reduce infection" and Nurses won 2 times.
1/ The Ontario arbitration fight about masks is really stunning. The background: several Ontario hospitals wanted to make all nurses get flu vaccinations. Legally they couldn't. So they required the nurses who wouldn't get vaccinated to wear masks. The nurses filed a grievance…

— Alex Berenson (@AlexBerenson) August 7, 2020
Still no conclusive evidence justifying mandatory masks
https://www.rcreader.com/commentary/still-no-conclusive-evidence-justifying-mandatory-masks#overlay-context=commentary/still-no-conclusive-evidence-justifying-mandatory-masks
Unsanitary and ineffective
https://12160.info/m/blogpost?id=2649739%3ABlogPost%3A2035264
CDC
https://wwwnc.cdc.gov/eid/article/26/5/19-0994_article
Masks Don't Work
How long before the internet nukes this video? pic.twitter.com/oypngp8ZAi

— Justin Curley (@justcurl44) August 26, 2020
https://vixra.org/abs/2006.0044
Psychological impact of masking
https://www.ncbi.nlm.nih.gov/pmc/articles/PMC3879648/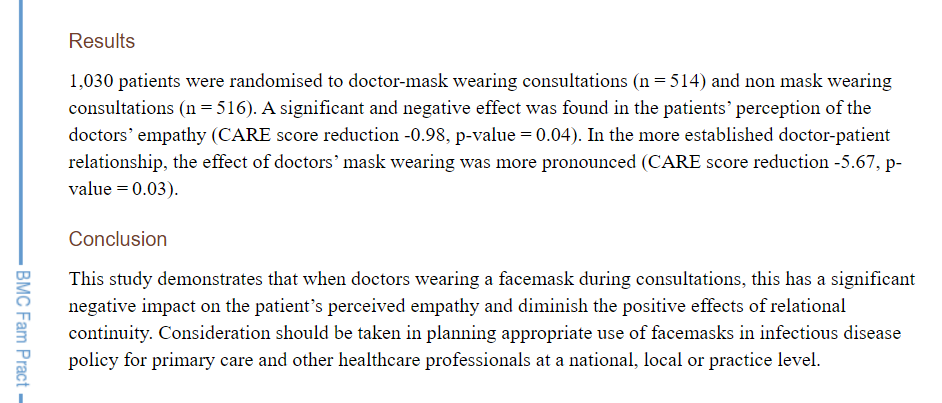 https://www.ncbi.nlm.nih.gov/pmc/articles/PMC3879648/

https://archive.is/mK9db#selection-1287.243-1287.552


E-MASK-ulation: How we have been lied to so dramatically about masks
Can anyone explain this? pic.twitter.com/b5glfJAQAe

— Ben (@BenMarten) September 9, 2020
Flu shots are a bad idea
https://www.lewrockwell.com/2020/04/no_author/new-study-the-flu-vaccine-is-significantly-associated-with-an-increased-risk-of-coronavirus/
https://doctormurray.com/does-the-flu-shot-increase-covid-19-risk/
https://www.disabledveterans.org/2020/03/11/flu-vaccine-increases-coronavirus-risk/
This is very interesting. Switzerland is divided into 26 provinces (cantons). Some cantons introduced mask mandates and others did not. Yet no difference in outcomes has been observed. https://t.co/06H4euiDMg

— Hans Mahncke (@HansMahncke) October 1, 2020