Black Student Only Dance at Guelph Collegiate Institute (GCVI) Dec 08, 2022
On December 8th, 2022 the Guelph Collegiate Institute (GCVI) ran a student event that was limited to "black students." It was advertised to students on the morning announcements.
Upon investigation of this allegation I found this information from the school's announcement website.
Here is a screen shot of the announcement from the week it was run.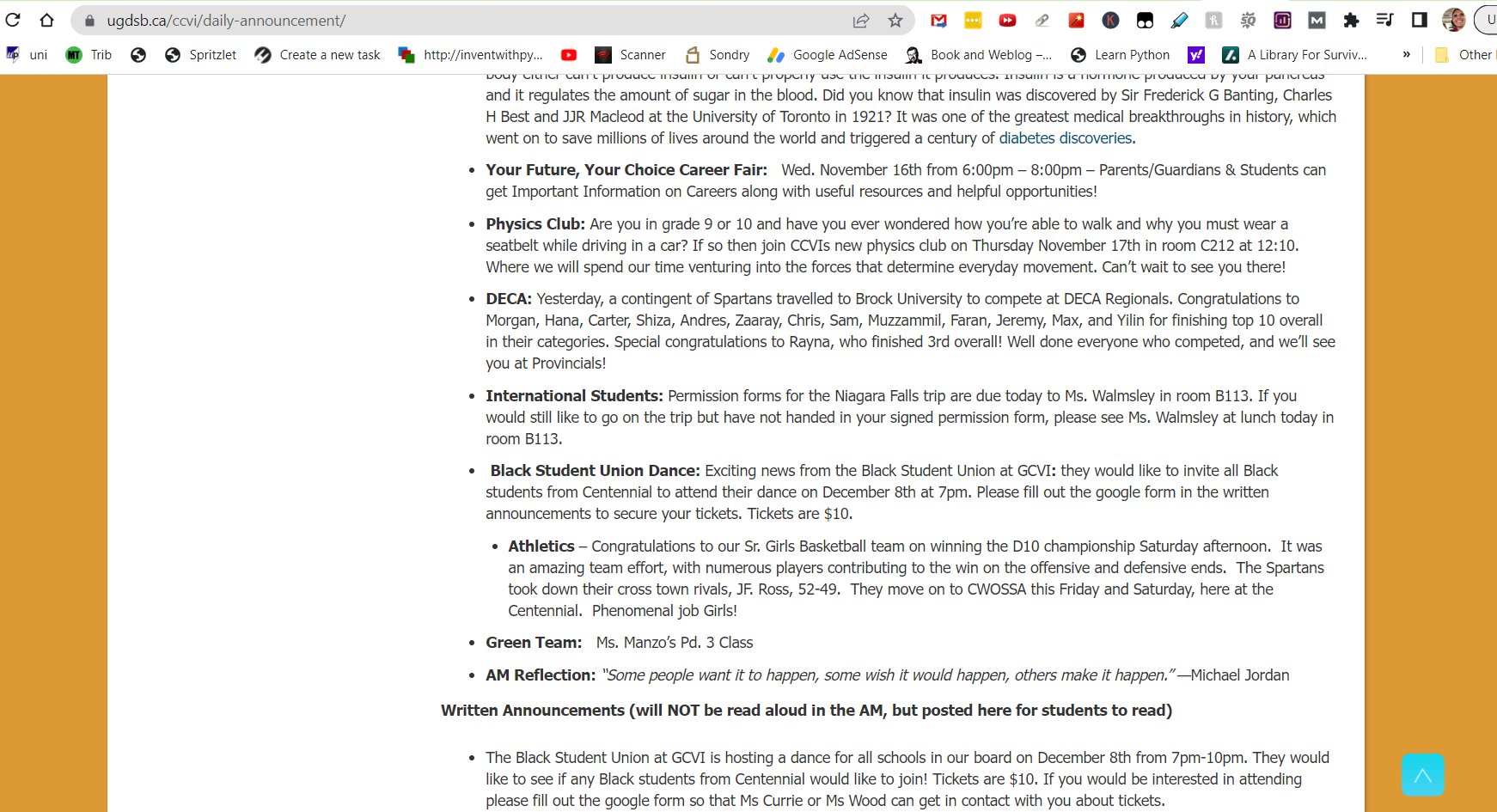 You can reach the current announcement page by going here:
Once I heard about it I started asking the Upper Grand District School Board about it.
Don't you have an equity policy? pic.twitter.com/56fHMNaUYM

— CanadaPoli (@CanadaPoli2) November 16, 2022
@ugdsb is hosting a black student only dance at @GuelphCVI . This violates their own equity policy. They ignore parental concerns. It's happening Dec 8. #Guelph #onted pic.twitter.com/jkqWTDH6qH

— CanadaPoli (@CanadaPoli2) November 24, 2022
I sent emails to the Upper Grand board. Their response was lack luster. Here are those emails.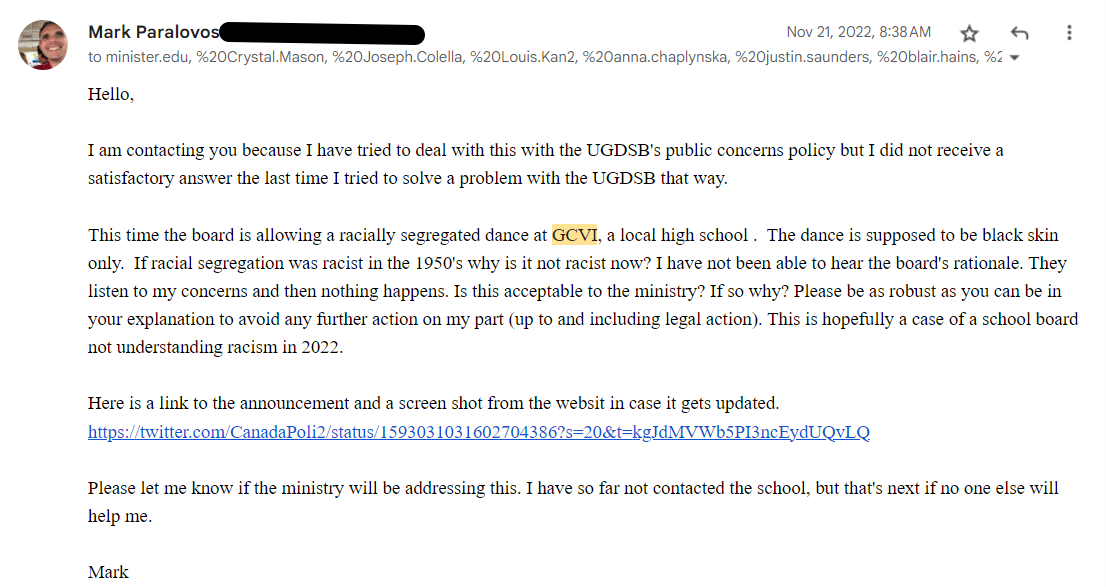 None of them got this email because they had previously blocked me. Which is strange.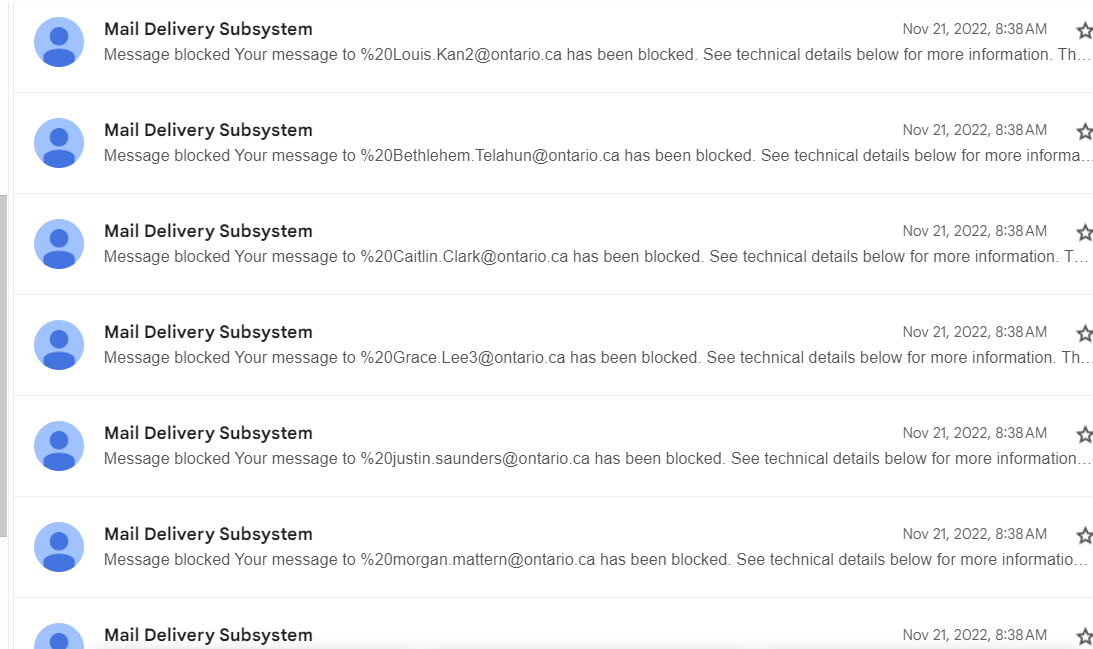 Undaunted I reached out to the director of education.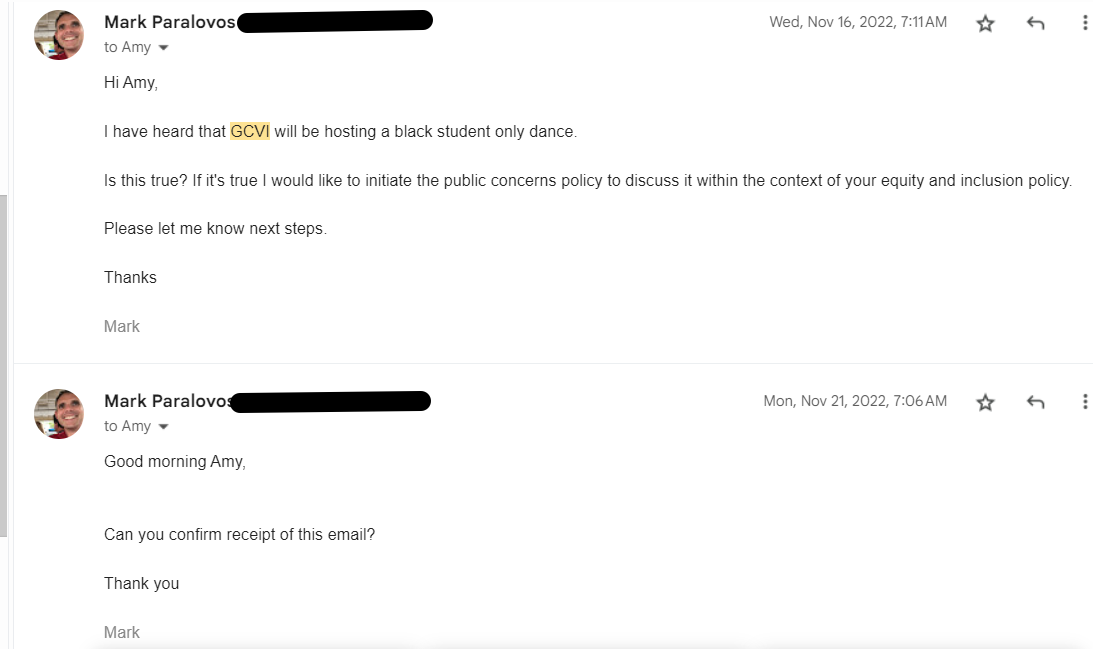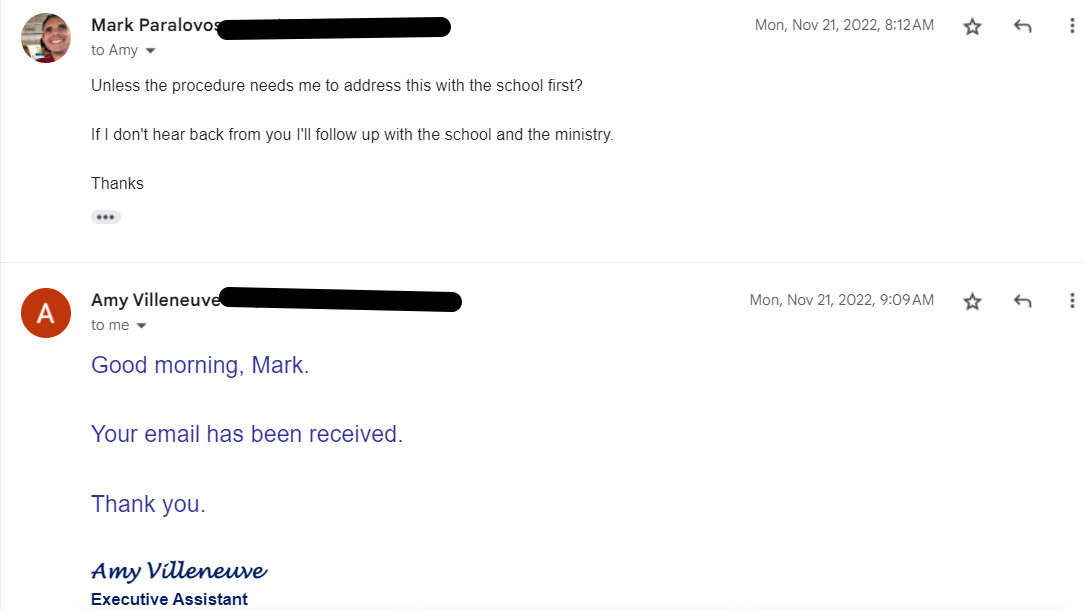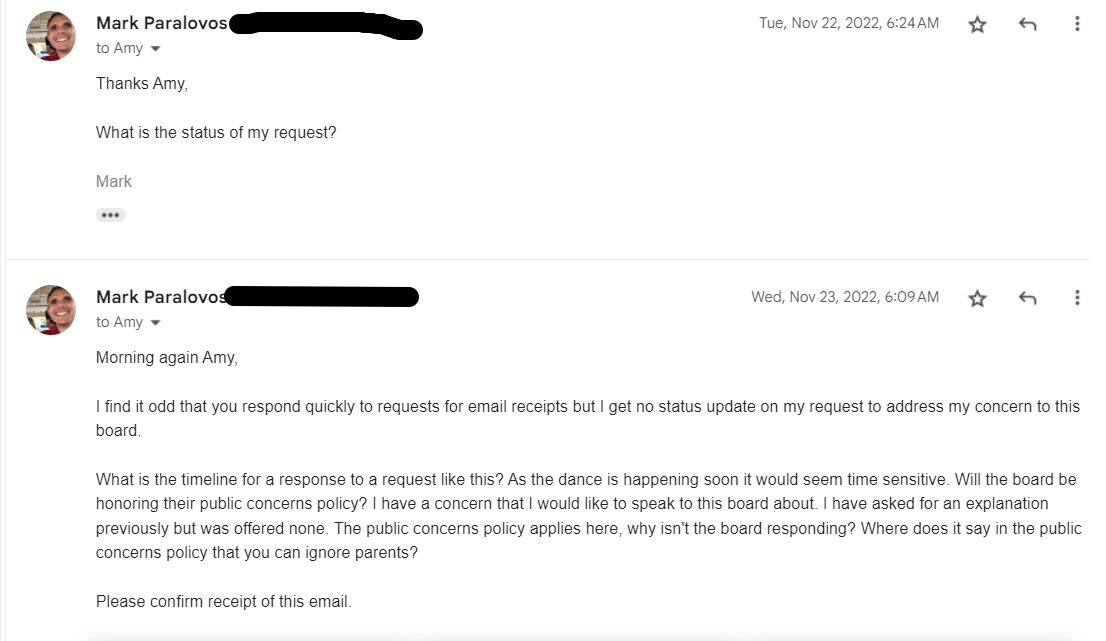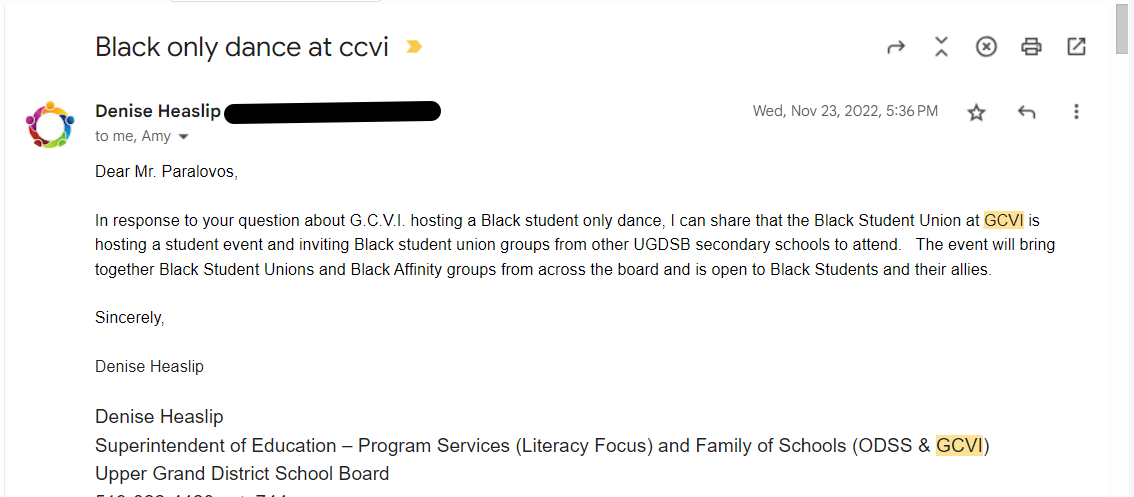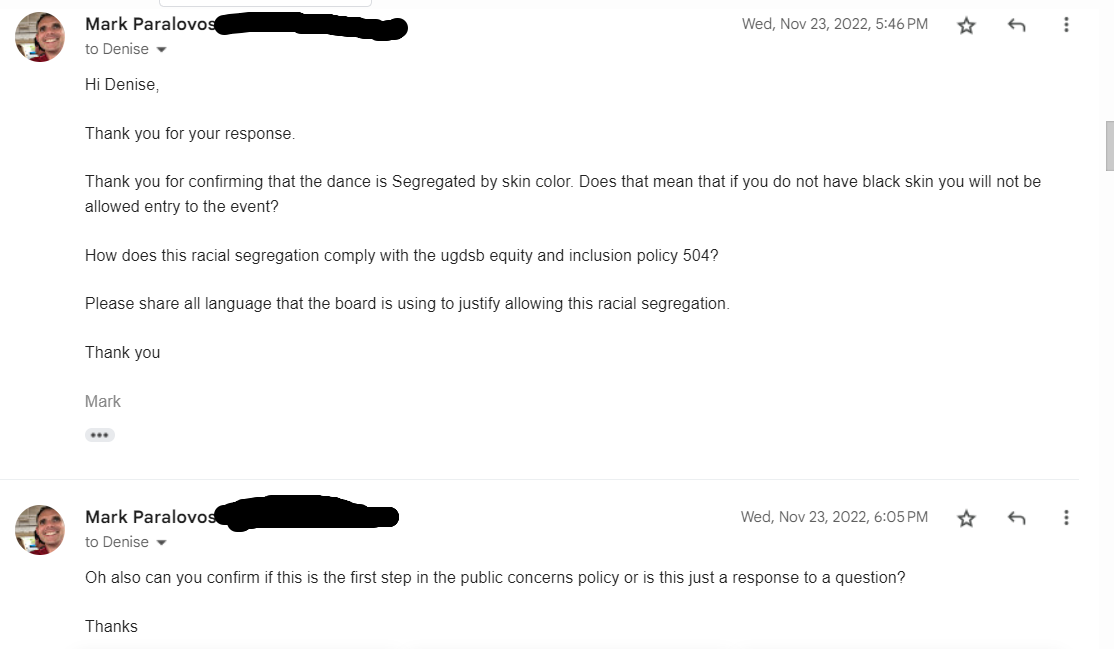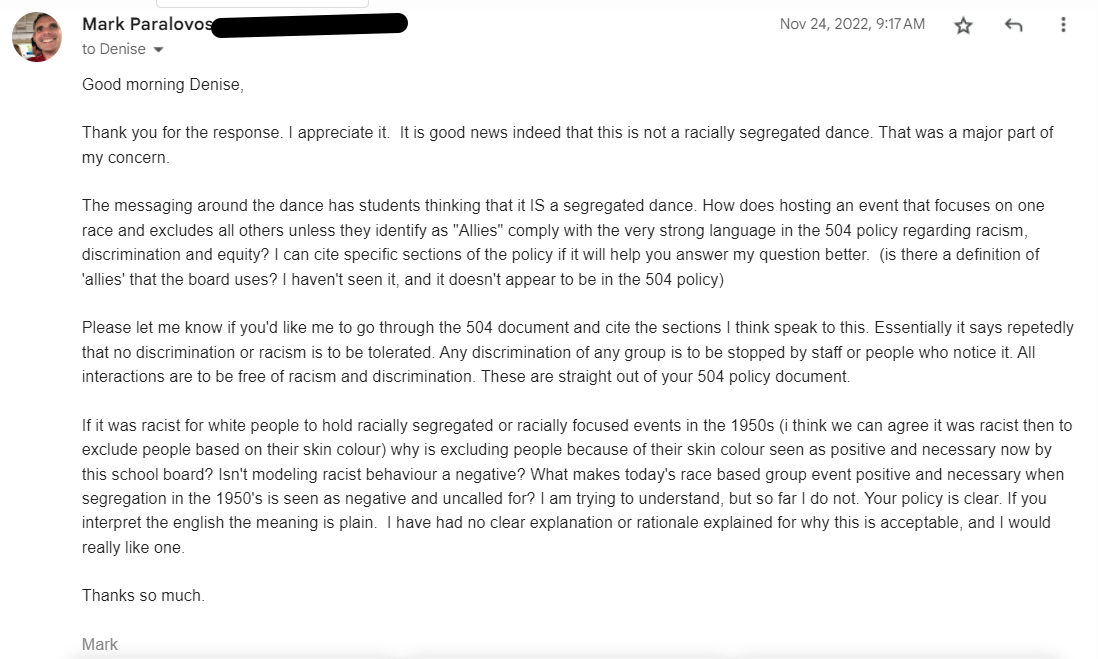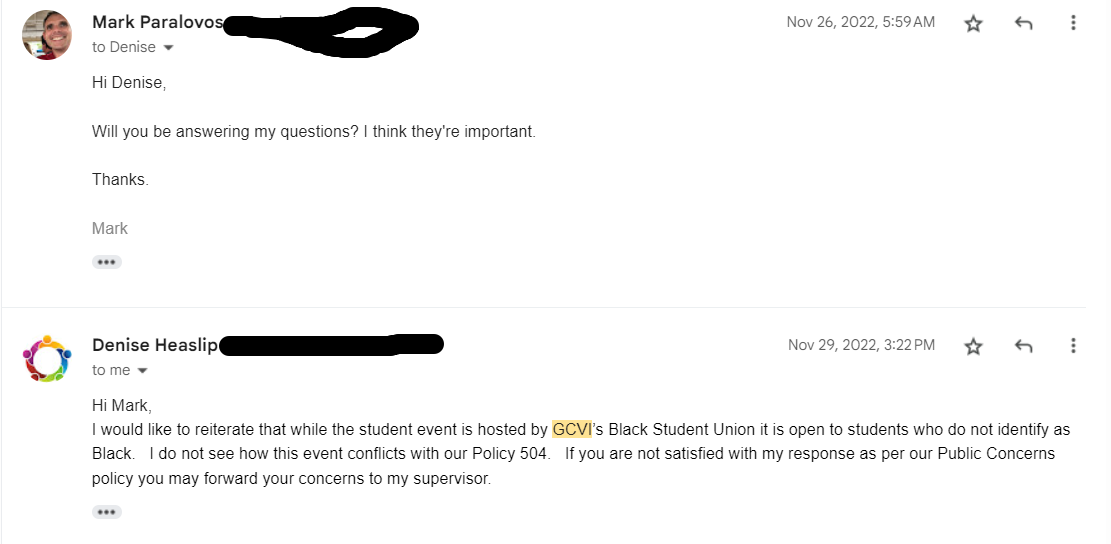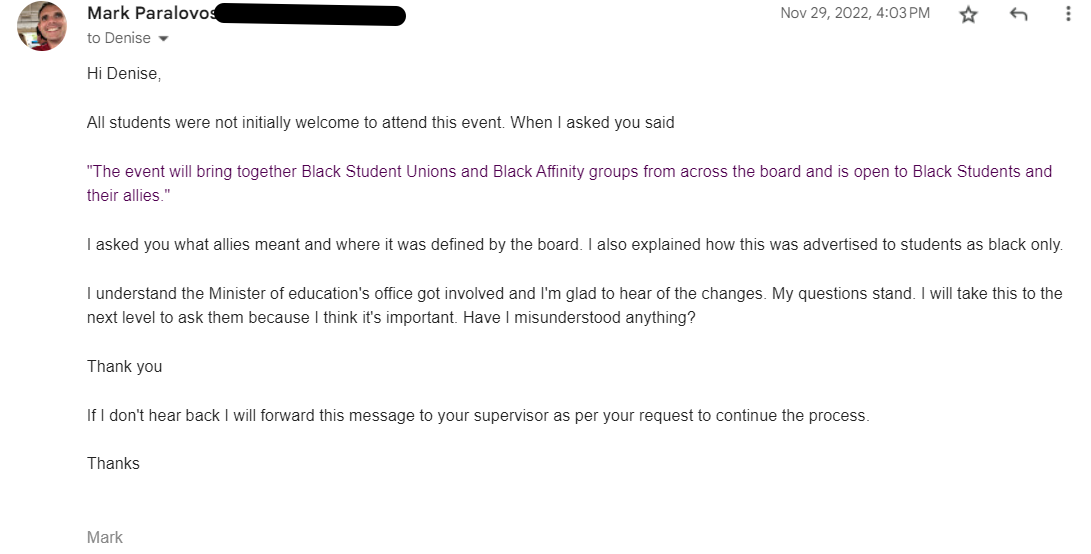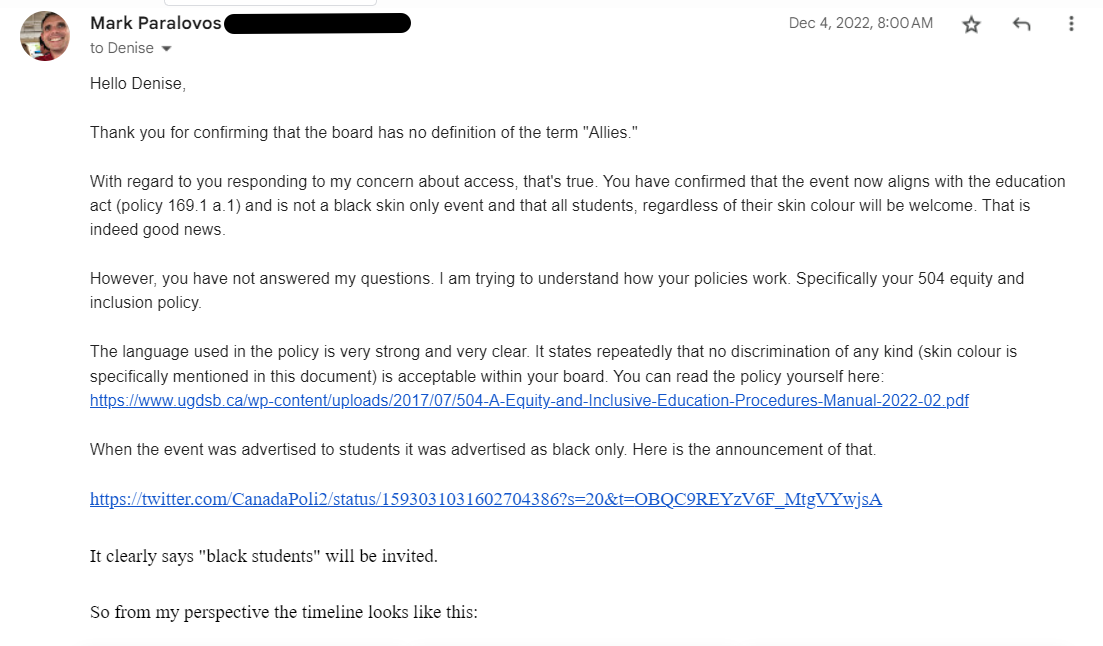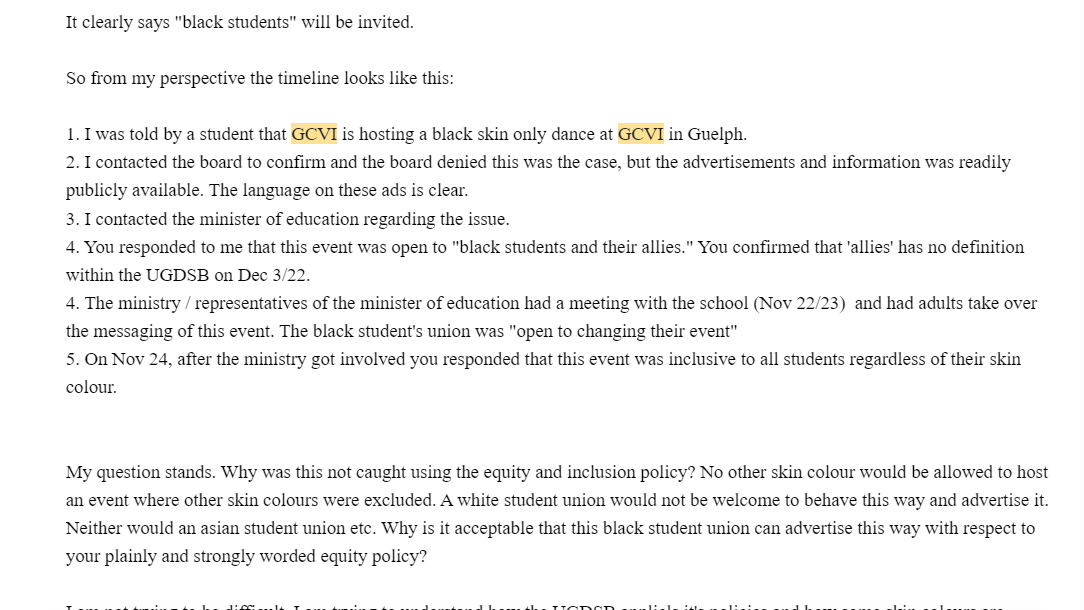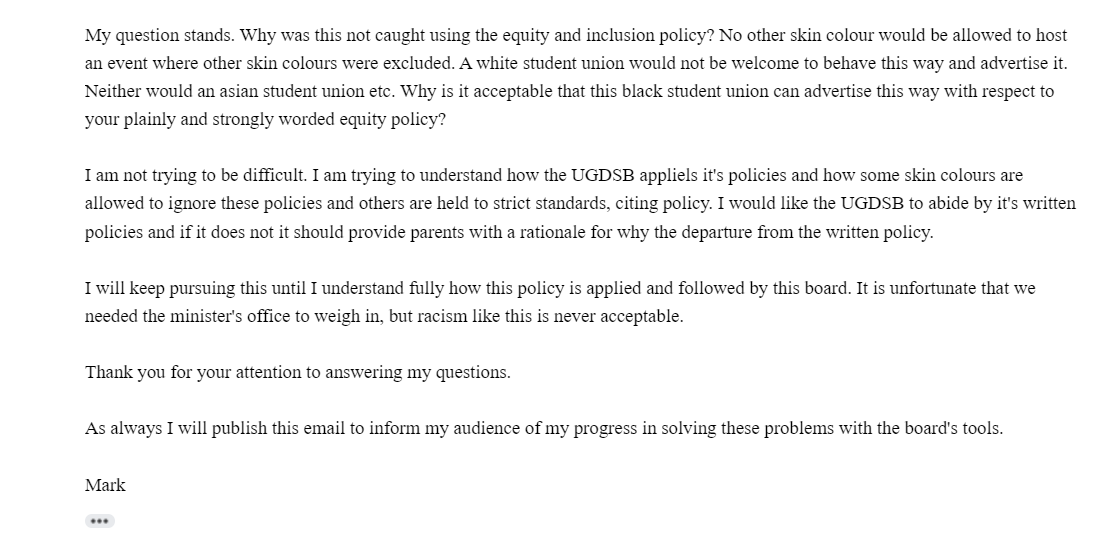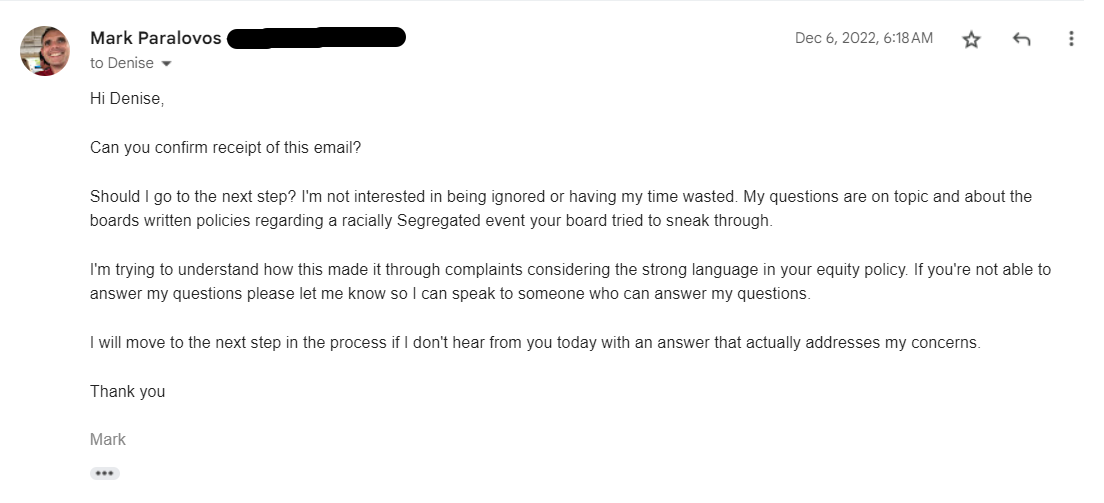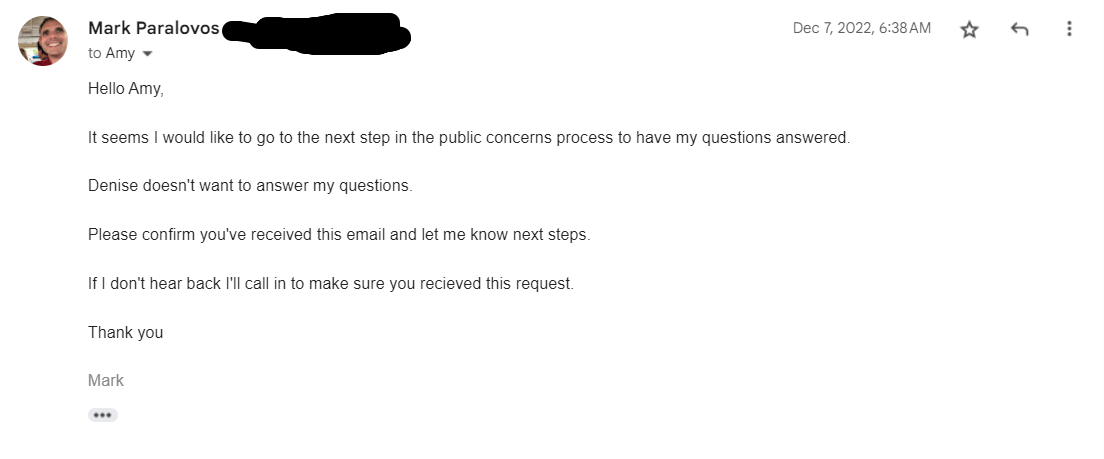 Some robust public concerns policy. What a joke.